A beautiful Cape Cod evening for this family who were celebrating a few milestones on their vacation. This little doll had just turned One and looked so adorable standing all on her own and walking with the help of  Mom and Dad's hands.  Styled from head to toe with the perfect accessories, she just loved being at the beach with her family. Mom was radiant with baby number two on the way. This family brought such warmth, love and enthusiasm to their session.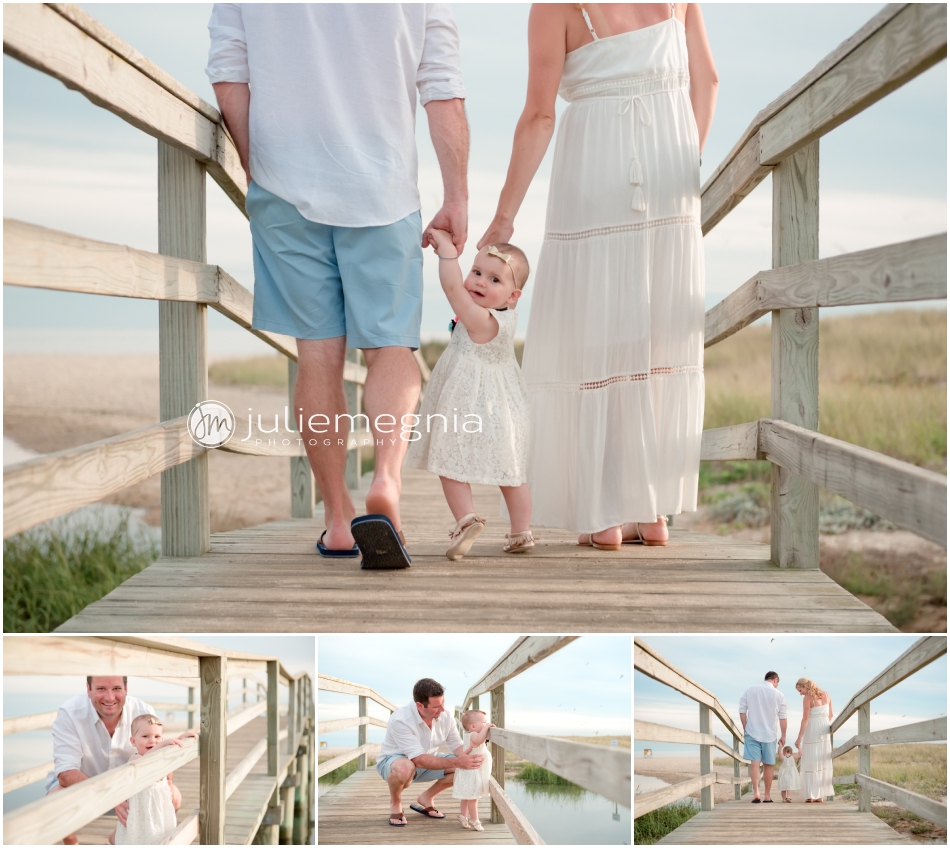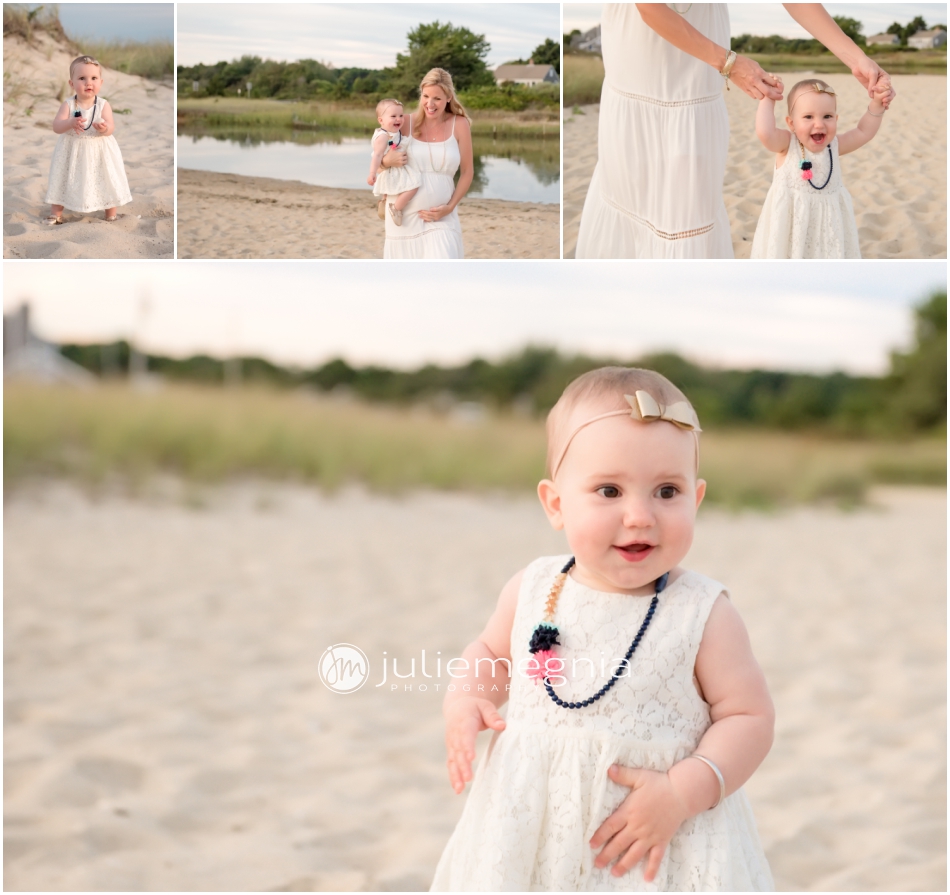 The neutral tones in their clothing really complimented the beach tones and hazy light before sunset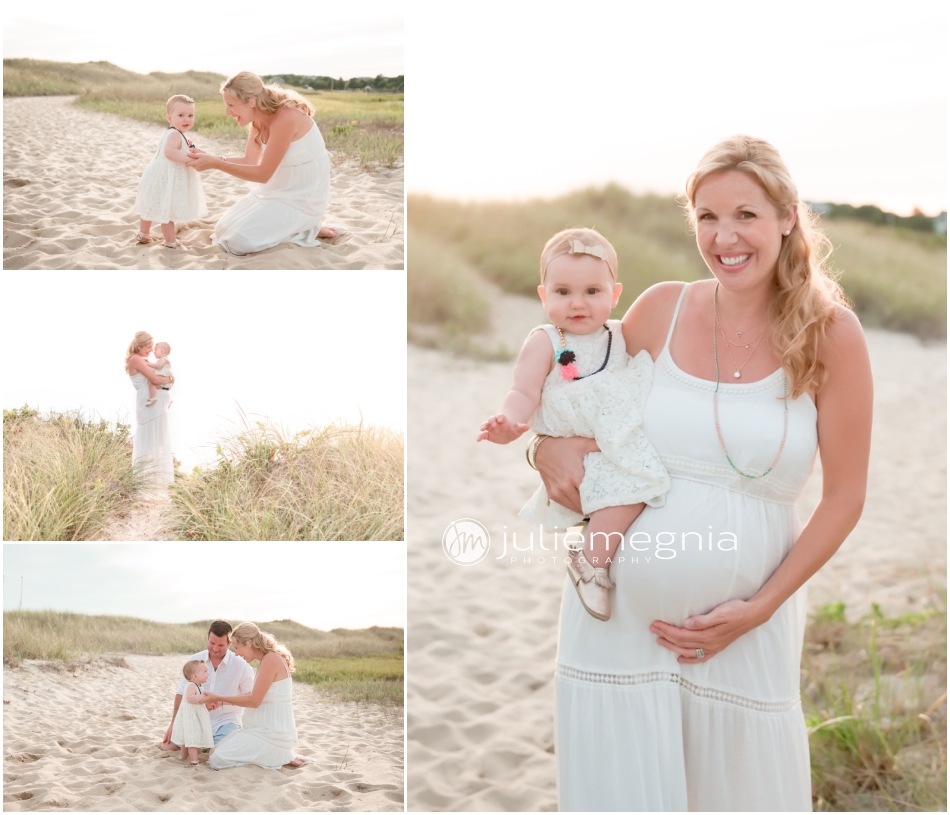 I was so thrilled that we were gifted with beautiful rich tones at sunset, that just complimented the beautiful Cape scenery even more
Do you have a family milestone to coming up ?
I would love to hear from you and chat about how we can preserve this special time in beautiful portraits for your family!